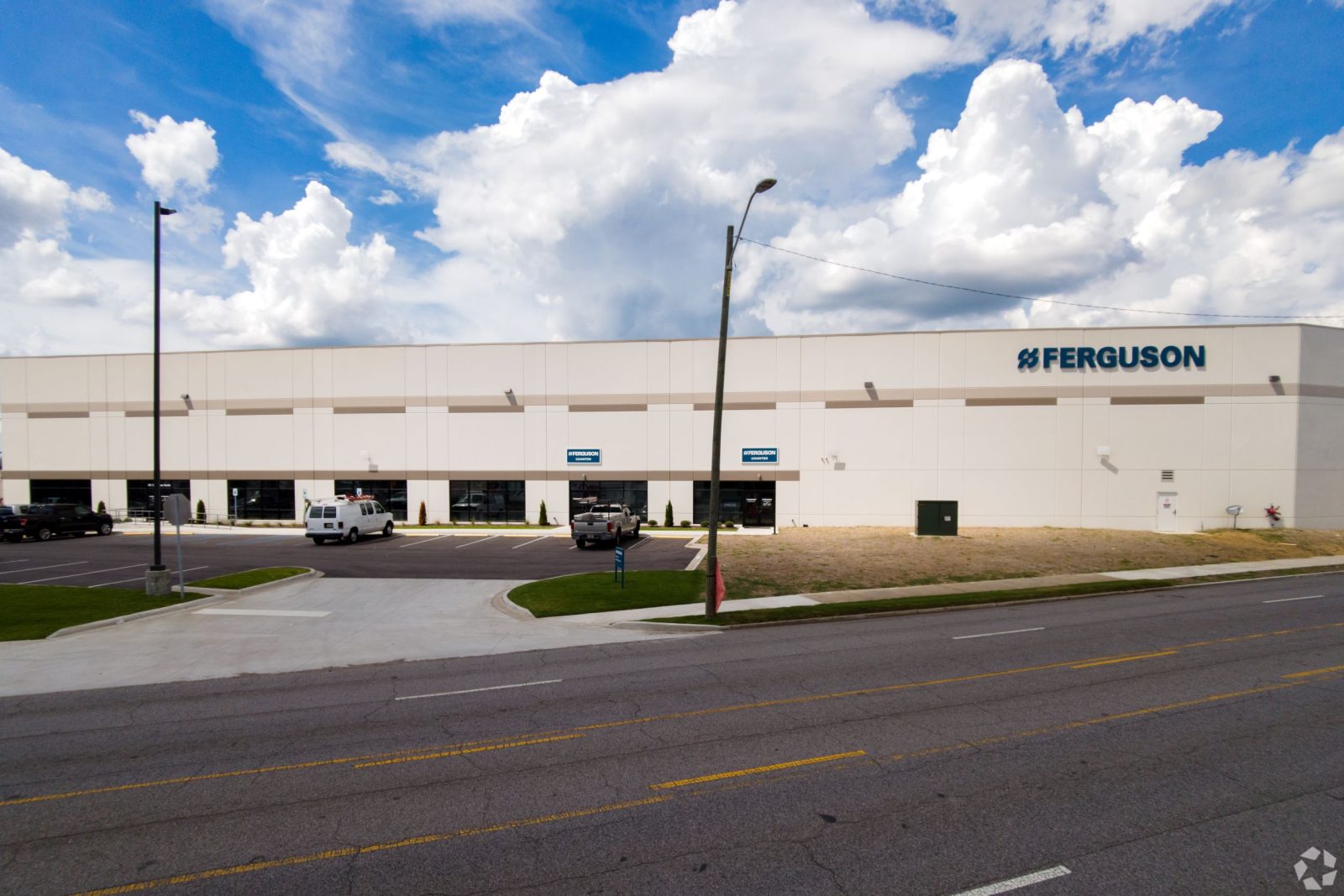 Cushman & Wakefield / EGS Commercial Real Estate has successfully completed the sale of a 67,000-square-foot (SF) Class A, build-to-suit warehouse to Boston-based STAG Holdings for $7.765 million, or $115.60/SF. Located at 101 39th Street North in the Avondale area of Birmingham, Alabama, the warehouse was developed by Cushman & Wakefield / EGS for long-standing Birmingham tenant Ferguson Enterprises, LLC and was completed in March 2022.
Ferguson Enterprises is the largest U.S. distributor of commercial and residential plumbing products, among other business lines, and has a unique Birmingham connection. Founded by Charles Ferguson in 1953, Ferguson's first two locations were in Colmar Manor, Maryland, and Birmingham, AL, where it has maintained a presence ever since.
Cushman & Wakefield / EGS Vice President of Industrial Asset Management and Brokerage Adam Eason led the development efforts and also brokered the lease sale transactions. INCO Group and WatsonBruhn were the contractors for the project. Cushman & Wakefield / EGS will continue to provide management services for the property.